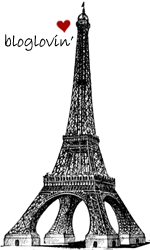 Because I love neon so much, I wanted to spread the wealth. Today, one of you has the chance to win a Proenza Schouler PS1 Suede Wallet in neon yellow, just like mine.


PunchTab, the world's first instant online loyalty and rewards platform, is sponsoring Fashion Chalet's "Proenza Schouler PS1 suede wallet Giveaway"!

Have a website, blog or Facebook fan page? Sign-up with PunchTab to start a loyalty program or run your own giveaway at www.punchtab.com (It's Free!)
Entering is easy!
Just sign up with your email address or Facebook Connect and join the giveaway. Earn entries for tweeting, sharing and liking Fashion Chalet. (Just follow the steps to earn more points!)
And you should spread the love, too! Receive 5 entries for every person who enters with the custom link you've shared.

It's that easy! This giveaway ends June 5th and the winner will be announced June 6th.

Leave me a Comment once you've entered. Tell me how YOU would accessorize/wear this new prize wallet! :)

Good Luck! x X

? FOLLOW ME ON ?
In honor of Mother's Day, today's post is all about Mom... This is my Mom in 1972. She was visiting Plaza Cataluña, in Barcelona. Why is it that parents always look so sophisticated in old photos? She was about 18 when this was taken. I wish she had saved some of her clothing from back then. I'd love to wear it all again today. Too bad "fashion blogging" didn't exist back then, too. ;)

Have a lovely Mother's Day weekend! :)

? FOLLOW ME ON ?